Why are the little things the thoughts that keep us up at night, and cause us often to be very happy or ultimately very sad?  The little things in life like fresh water, healthy food, good times with friends and family are very important.  When we begin to become aware and observe our surroundings for what they really are, do these little things become even more apparent.  The reason we are often missing the solutions to being in a happy life, is we are caught up in the bigger picture, and not a moment in time.
Lose yourself to the Little Things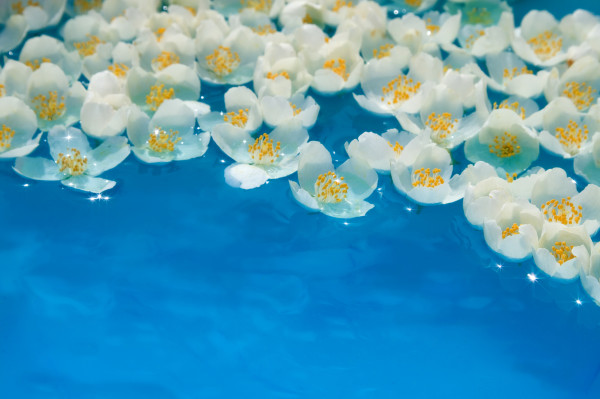 Find a great way to always be happy by seeing and observing for a day.  The little things that make you happy, are often not even things, but moments in time; a smile, a kind word, a brief happy recollection of a time in the past.  With your love and life, aren't the little things often the most swift of moments in time?  But really, they aren't even things or even moments in time, they simply exist.  Being in the moment, not thinking about the past, is often the best way to appreciate the little things in life.  The little things are often the moment you are reading this article, and the moment of now.  With no problems in now, you are willing to accept the present, and open it like the gift that it is.  Never having to regret, no worries about the future, and no problems to take you away from the beauty of now.  Even when things are very bad, and the reality of life today becomes pressing and heavy, the now can always take you forward.  Do yourself a favor and enjoy the little things.
Little Things can Be Simple
Even when we are not able to be happy, are suffering within grief of losing a loved one, or being forced to think of an unpreventable future, we can live in the moment.  The exercises we use to find this moment, is sometimes very common, and something we all can share.  One is air.  The other is feeling your hands or your feet and focusing on this feeling.  Another is clean water.  Sometimes, just taking a moment to live within the glass of clean water, can bring your mind to a crawl.  After all, the ever thinking mind, is not you, not your soul, or your connection to the universe.  This small event, enjoying a moment with clean water, is a gift. It is a moment in time that is now.  You can use this every day, as we all have to take in air to live, and we all have little things like a glass of water that we have to find each and every day.
Watch a small Child Enjoy The Little Things
The little things are easy joy for those at the beginning of life and near the end.  When we see a little child grasp the glass of water, they are opening their eyes to see the water, and they open their mouth to accept the gift of nourishment, and sometimes the gulp of water is too much for them, and they cough and sputter.  They don't think about their next moves, or their day up until then.  They are only in the moment of the present, and the little things in life.  They have no other obligations, they do not see any reason to worry about the future, they are simply moving the water into their body.  Same goes for any new thing that they have to learn, or create as they grow.  The very fact that joy comes from tying their shoe, is a little thing that you can do each and every day.  Next to clean water, enjoy your clean glass, and the room you are in.  Breathe the beauty of the moment, and find your peaceful soul.  Let the mediation take you to who you are, and you will be called forward to find the right positive gains, time and time again.
The Little Things Bring Success In Life
Silly as it seems, recognizing and enjoying the little things is something that we all can relate to, even when we are not present or aware.  For this reason, if you are hoping to connect with someone important, who can guide you into a better life for your future, it is a good idea to keep them in the present, and remain focused on the little things that interest them.  Most people, no matter how unaware they can be, or are, understand what little things in life are happy for them. The trick is, you need to discover with them what that little thing is-a smile is a good place to start.  A sweet box of chocolates sometimes fits this description, but most people even understand a true moment of time when someone is really attentive and listen to them, or a sweet smell that they share with someone else, or even a discussion about food or drink.  Communication begins with the little things, and they can form a bond stronger than the project or goals you share.